Understanding your audience: The Why and How
Speaking at tech events gives you an opportunity to inspire, share knowledge, connect with different people in the tech ecosystem, and boost your career.
Before you speak at a tech event, it is important to understand the background and needs of your audience prior to giving that speech.
In this article, I explain the importance of understanding the background and needs of the audience prior to speaking at a tech event, the different ways of identifying the audience, and how to understand their needs.
The why?
Identifying and understanding your audience is the single most important aspect of developing your speech because it helps you create the right content for that particular audience.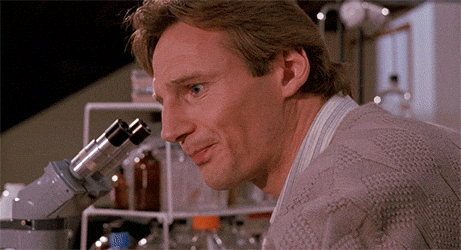 Often times, attendees don't feel impacted after listening to a speech because the speaker didn't seek to understand the audience and their needs prior to giving that speech.
When you understand the audience, you will be able to tailor your speech to meet their needs and automatically pass your message effectively.
The how?
In order to identify and understand your audience, ask yourself the following questions: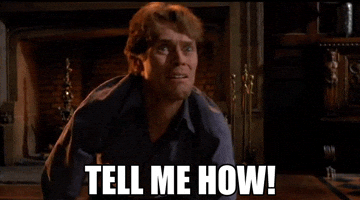 Who are they?
Based on your topic, you need to ask yourself if you are you targeting newbies, intermediates, or experts. If you are targeting newbies, you should use simple and clear words. Try to break down everything you are explaining.
Think of it this way; when you were a newbie in tech, it took a couple of minutes for you to grasp certain concepts because coding almost looked like magic, right? Then you eventually understood it wasn't magic. Newbies still don't understand the reason behind some things so use the most relatable practical examples when your speech is targeted at newbies.
When you understand that the audience is made up of newbies, you will need to explain your topic the same way you wished someone would've explained the magic called coding when you were a newbie.
If your talk is targeted at experts, you need to do your research, practice, and understand the subject matter very well because ideally experts are very knowledgeable and they expect your speech to be worth their time.
Yes, your speech can also be targeted at newbies and experts. In this scenario, you should use practical examples that everyone will understand.
What do they need?
Ask yourself if the audience needs either a practical example, in-depth information, an overview, or a live coding section during your speech? When you answer this question, you won't assume they want to code when they actually want an overview of the topic.
I know you might be wondering how you will understand what the need of the audience is. A good way to be sure about this is ensuring the topic of your speech is clear enough.
Don't name your topic A Deep Dive Into Understanding React and eventually speak about Rendering Elements in React during your speech. The audience will be disappointed when this happens because they were supposed to have a deep understanding of React and not just how to render elements in React.
When will they listen?
Asking yourself this question is more important than ever now because most in-person events have been converted to virtual events because of the pandemic. This means that people can now speak in different parts of the world without going there physically.
When you are invited to speak to a local community, it is now important to understand the timezone of your audience. For instance, the time difference between San Fransico and Lagos is 8 hours so that means if you want to speak at any conference in Lagos, it would most likely happen in the evening (Nigerian time) and morning (your time).
Yes, it is very possible for someone from a different location to join the call but the target audience you were invited to speak to are the folks in Lagos, Nigeria.
If you understand when your audience will listen to your speech, you will keep that in mind while creating the content for your speech while understanding that you might be delivering that topic to the audience after they had a long day at work or immediately after they woke up.
An interesting thing to when you understand this is to learn a few words from the audience's native language and start with it during your talk. It will make the audience laugh, probably correct you if you didn't pronounce it, and also connect with you automatically as that will lighten up the mood of everyone.
Trust me, these little things count.
How will they be listening?
Yes, most tech events have been converted to virtual events because of the pandemic but it won't always be like this forever. Some day, we will return to either hosting virtual events or in-person events.
When that happens, ask yourself if your audience will be listening to you virtually or physically because there are some things that can work physically that can't work virtually.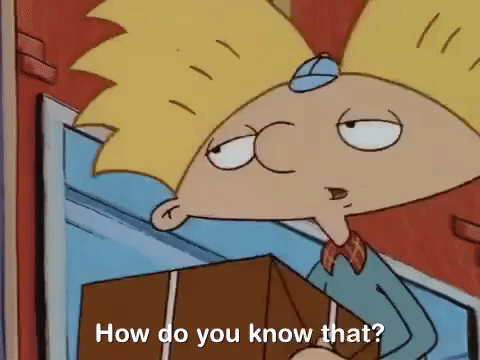 For instance, I gave a talk last year on Kick-Starting a tech Career and my slides contained questions that required the participants to raise up their hands based on the questions I asked.
Yes, that worked perfectly well when it was an in-person event but when I wanted to talk about the same thing this year, I realized it won't work because people rarely turn on their videos during virtual events these days and it will not be great to tell everyone to turn on their videos because I need to see if they raised their hands or not.
If I didn't think about how my audience will be listening, I wouldn't have removed that particular section from my slides. Not doing that would've to cause one of two things to happen:
The audience will not want to turn on their video for obvious reasons.
If they agree to turn on their videos, I will have to wait for some time for them to do that thereby wasting the time allotted to my session.
I will make the audience uncomfortable because they may have to quickly dress up in order to run on their videos or just act like they didn't hear my request.
That, my friend, is why they say 'different times call for different measures'.
Conclusion
Remember people either spend money to transport themselves to the venue of the event or pay for the internet to stream your talk so don't make them regret it. Take out time to understand your audience, practice, use practical examples, and speak effectively during your speech.
That's all folks! I hope this was helpful. If so, like this article and follow me on Twitter.